Rejuvenate Anti-Aging Serum Kit
Easy Beginner Serum Making Kit
---
First, we provide the rejuvenating serum base, then you add in the targeted age-defying peptides! Rejuvenate your complexion with skin-loving Aloe, Shea Butter, Hyaluronic Acid, Carrot Seed (Natural Form of Vitamin A), White Tea, Borage Oil, Evening Primrose, and Allantoin in a custom serum created by you! Oh, and it's vegan.
Regular price
$39.95
$29.95
Make a Custom Rejuvenating Serum Kit for Beginners
Love the allure of ultimate anti-aging serums? But you don't love the hefty price tag at the department store? Our Rejuvenate Anti-Aging Serum Base Kit lets you make a custom serum for a fraction of the cost.
In just a few minutes, you can create a custom product that fits the unique needs of your skin type. So grab our DIY kit, add additional anti-aging peptides if desired, blend, pour, lid, and you're ready to go! It's that easy.
We have taken all the guesswork out of it for you. Plus, you won't have to spend countless hours on the internet searching for lotion-making recipes.

Our Rejuvenating Anti-Aging Serum Kit for Beginners contains a rejuvenating serum with powerful antioxidants, nourishing botanicals, and enzymes to help your skin be healthy.
Choose additional Serum Boosters from the DIY drop-down menu to target specific needs. Serum Boosters are sold separately. Choose from peptides, antioxidants, botanicals, essential oils, and more!
Benefits of Using a Base for Making Serums
Create a custom anti-aging serum in under 5 minutes!

Enhanced delivery of active ingredients: Serums typically have a lightweight and fast-absorbing texture, which allows them to be delivered to the skin better than creams or lotions. When you use a serum base for making skincare products, it enhances the delivery of active ingredients. This means that the beneficial compounds, such as antioxidants, vitamins, and peptides, can work more efficiently to target specific skin concerns, including fine lines, hyperpigmentation, or uneven texture.
Concentrated and potent formulations: Serums are designed to be highly concentrated with active ingredients. Using a serum base in skincare product formulations can create potent and targeted solutions for various skin issues. The high concentration of beneficial compounds ensures maximum effectiveness from the product with only a small amount applied to the skin. This potency is particularly beneficial for individuals looking to address specific skin concerns without using a large number of products in their skincare routine.
Non-greasy and lightweight feel: A serum base is non-greasy and lightweight. The lightweight texture of serums allows for quick absorption, leaving the skin feeling smooth and non-sticky. This feature is especially beneficial for those who prefer lightweight skincare products or want to layer multiple products in their routine without feeling heavy on the skin.
This kit includes a bulk base for your finished product. Serum Boosters need to be purchased separately.
Rejuvenate Anti-Aging Serum 4-ounce white jug.

Don't forget to watch our videos on how to make anti-aging serums! Or visit our free formulas and recipes page.
EWG Score
The Skin Deep® ingredient hazard score, from 1 to 10, reflects known and suspected hazards linked to the ingredients.
Learn more
→
Organic Jojoba Oil

Origin:

Tocopherol (Vitamin E)

Origin:

Organic Shea Butter

Origin:

Organic Lavender Extract

Origin:

Organic White Tea Extract

Origin:

Organic Calendula Extract

Origin:

Organic Rooibos Extract

Origin:

Organic Olive Oil

Origin:

Organic Evening Primrose Oil

Origin:

Organic Borage Oil

Origin:
Is it easy to make my own skincare at home?
Yes! We have plenty of recipes and resources you can refer to for extra help making your new personal skincare.
INCI: Organic Aloe, Organic Jojoba Oil, Organic Alcohol, Emulsifying Wax, Vitamin E (Tocopherol), Sunflower Oil, Organic Shea Butter, Organic Lavender Extract, Organic White Tea Extract, Organic Calendula Extract, Organic Rooibos Extract, Organic Olive Oil, Carrot Seed Oil, MSM, Hyaluronic Acid, Glycerin, Organic Evening Primrose Oil, Rosehip Oil, Organic Borage Oil, Allantoin, Xanthan Gum.

Color: Off-white cream to pale yellow

Appearance: Serum

Solubility: Water soluble

pH: 4.2-5.8

Scent: No fragrance, unscented

Storage: Store at room temperature. For long-term storage, place in refrigerator.

Shelf-life: 12 months after opening

Country of Origin: United States

Animal Testing: Cruelty-free

GMO: Non-GMO

Vegan: Yes

Organic: 84% Organic Content

HS Code: 3304.99

Instructions Add desired peptides into the base formula at room temperature. Stir until well blended.

Additional Suggested Supplies

When making any cosmetic or skincare products, it is helpful to have these items on hand:

Hand blender
Pyrex or glass bowl with a spout
Funnel
Spatula
Sanitizer
Gloves
Included with your purchase is our product instructional guide with an easy-to-follow chart.

Sample Rejuvenating Anti-Aging Recipe

1 ounce Rejuvenate Base

45 drops Antarcticine® Marine Ingredient

45 drops Argireline® Amplified peptide

45 drops Pepha Tight

72 drops Matriyxl 3000

45 drops Syn-Ake

In a glass vessel with a spout, add the base. Next, add all peptides. 50 drops are equal to 1/2 teaspoon. Mix for 2 minutes or until well blended. Pour into an airless bottle and lid.

Rejuvenate is a light, daily serum, perfect as is. You do not need to dilute it.

Pro Tips

Just add peptides that target your skin's unique needs. For example, if you wish to have a thinner product, you can always apply a toner to dampen the skin before you use it.

If you prefer a thinner product, you can dilute it with hydrosols, tinctures, extracts, or any other desired ingredient; however, you will need to add an additional preservative.

We recommend adding a scent to this formula. This serum is unscented and awaiting your custom signature scent.

Easily add essential oils, aromas, or fragrance oils at a .25% to 1% concentration. Always begin with a small amount of fragrance and then build from there. You can always add more scent, but you can't undo an over-scented product.

Example of adding .25% off essential oils to an eight-ounce. base:
8 oz. X .25%= .02 ounce

*If you are only adding essential oils or peptides to the serum, you do not need to add an additional preservative.
Skin Perfection
661799134453
These statements have not been evaluated by the FDA. This product is not intended to diagnose, treat, cure, or prevent any disease.
Intro music

Slide 1:
Rejuvenate Anti-Aging Serum Kit

Slide 2:
Video of woman applying serum.
Rejuvenate your complexion with Aloe, Shea Butter, Co-Enzyme Q10, Green Tea, Alpha Lipoic Acid, Grapeseed, Resveratrol in a custom serum created by you!

Slide 3:
Key Ingredients -
Aloe Vera
Shea Butter
Safflower Seed Oil
Alpha Lipoic Acid
Co-Enzyme Q10
Argan Oil
Green Tea Extract
Resveratrol

Slide 4:
Skin Perfection Logo

Outro music
INGREDIENTS MATTER.
Borage Oil + Shea Butter + Evening Primrose + Hyaluronic Acid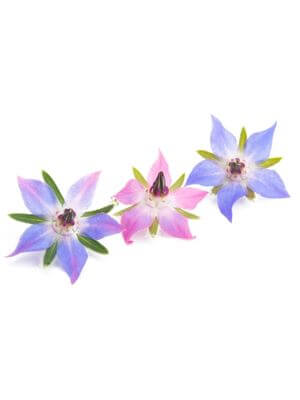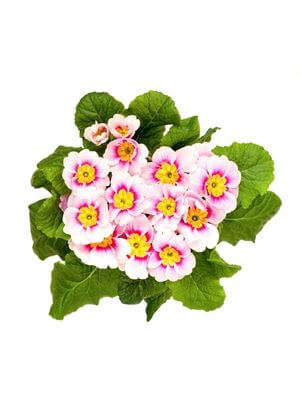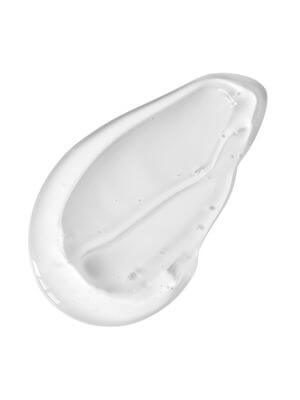 When will this product be available again?

Rejuvenate bulk base is available!

Can I buy only one of the airless bottles I instead of six?

Due to the rising costs of supplies, currently, we are only able to offer airless bottles in sets of 6.

How long is the shelf life if only adding peptides and essential oil?

The shelf-life is 12 months.

What could I replace Citric Acid with, as I'm uncomfortable using it?

You can substitute Sodium Chloride for Citric Acid. You could also use Sodium Citrate, but it is similar to Citric Acid.