Hyaluronic Acid Serum
Superior Hydration + Skin-Friendly Hyaluronic Acid + Radish Root
---
A Pure Hyaluronic Acid Serum can plump fine lines and wrinkles. It uses naturally occurring glucosamine, an essential amino acid for a smoother, fuller, more youthful appearance.
Hyaluronic Acid Facial Serums
Our Best-Selling Pure NASHA Gel! A blend of Low Molecular and High Molecular Hyaluronic Acid for Superior Hydration.
Hyaluronic Acid is one of the best plumping serums available on the market today! Hyaluronic Acid (HA) acts like a sponge, holding in moisture and helping your skin maintain its optimal hydration level. It provides proven results.

Our Hyaluronic Acid Serums are a gel that contains glucosamine. A naturally-occurring amino acid expands collagen fibers, giving your skin a fuller, more youthful appearance!

The High Molecular HA adds volume that plumps your skin. The Low Molecular HA deeply hydrates to diminish the look of wrinkles! Pure Hyaluronic acid serums are applied topically. The pure NASHA HA plumps fine lines are an excellent wrinkle-injection alternative for supple-looking skin.

Wrinkle fillers such as Radiesse and Juvederm come from Hyaluronic Acid. Hyaluronic Acid is an extremely gentle and non-irritating, oil-free skin plumper. In addition, it doesn't clog pores, making it an excellent choice for those with sensitive, oily, or problematic skin.

It's a superior hydrating gel provides intense moisturization for a softer, youthfully smoother, younger-looking complexion!
Benefits:
Boost Skin Volume and Fullness
Skin Plumping Gel
Moisture Locking Intense Hydration
Youthfully Smooth Contour
Paraben-Free, Filler-Free
Key Ingredients:

Low and High Molecular HA
Hyaluronic Acid
Skin types: For all.
Hyaluronic Acid Serums
You already know that you need to keep your face moisturized if you want to fight the signs of aging. After all, dry skin is second only to UV exposure when it comes to things that can seriously harm your complexion.

Keeping your skin hydrated is not quite as simple as buying a decent moisturizer and using it whenever you think your skin feels dry. However, not even using it each day will hydrate some complexions.

Hyaluronic Acid serums do the very best job of penetrating deep into your skin. Plus, they plump your cheeks, filling in fine lines and wrinkles and keeping your skin hydrated. Whether or not you use a moisturizer in addition to a Hyaluronic Acid serum, you absolutely must use the serum.
The Difference Between Serums and Moisturizers
Many consumers get confused about the difference between serums and moisturizers. It is understandable, as they both claim to hydrate your skin. However, there's one relatively significant difference.

Hyaluronic Acid serums are formulated to penetrate deep into your skin. They hydrate and replenish by holding onto water molecules and plump your skin by maintaining hydration at this level. On the other hand, Moisturizers have a heavier cream or oil base that's intended to add to your skin's natural barrier against evaporation.

Serums hold moisture deep in your skin, while moisturizers lock water in at the surface. You can then see why so many people use both a serum and a moisturizer, especially if they have chronically dry skin.
Why is it crucial that you choose a Hyaluronic Acid serum? Hyaluronic Acid occurs naturally in your body.

It helps maintain the fluid in your eyes, and it assists in the lubrication of your joints. In addition, because it's a naturally occurring substance, your body responds well and won't reject it when introduced topically.

Hyaluronic Acid serums are the most effective means of plumping cheeks and lips without filler injections or surgery. Unfortunately, filler injections are costly and painful, too. Plus, when you go to a medical spa or cosmetic surgeon for these injections, you'll likely come away with bruises around the injected area for a few days after treatment.

Massage a pea-sized amount of the Hyaluronic Acid Serum onto your face and watch your complexion come to life. As the Hyaluronic Acid goes to work hydrating your collage tissue, it immediately leaves your face looking and feeling softer and fuller.
How Hyaluronic Acid Serums Keep You Looking Young
In addition to hyaluronic Acid, our serums also have other age-defying active ingredients, such as Argireline (acetyl peptide 8). In addition to the Hyaluronic Acid's plumping and hydrating effects, Argireline also acts as a neuropeptide.

Apply it topically, and it works as a muscle relaxer. It is partially blocking the neurotransmitters that control your facial muscle movement. That's why Argireline has been called "Botox in a jar."

However, instead of painful needles and large bills, you get to use a hyaluronic acid serum with Argireline to plump your skin and fill in lines while, at the same time, relaxing your facial muscles and preventing them from causing new lines and wrinkles (sometimes called "expression lines").

If you add vitamins and antioxidants to that combination, you can also get a hyaluronic acid serum that stimulates collagen production by providing nourishment. More collagen production means more skin elasticity, significantly improving your complexion's look.

If you're ready to see a younger, more beautiful face when you look in the mirror, try one of our Hyaluronic Acid facial serums today.
Why You Should be Using Hyaluronic Acid
HA is a gel substance that feeds the collagen in our bodies. It hydrates and delivers necessary vitamins and minerals to the collagen naturally occurring in our bodies. It is a humectant, an ingredient that draws moisture and expands to cause a plumping effect.

Think of a full, ripe grape. When the grape is young, it is plump and colorful. As the grape ages, it begins to develop creases. It becomes dull looking and dries up. Adding a topical application of HA volumizes, smooths out your complexion, and returns it to its original plumpness.
Sources:
https://beautyeditor.ca/2014/03/10/hyaluronic-acid-skin-benefits
https://www.thedermreview.com/hyaluronic-acid-serum/
https://www.thedermreview.com/argireline/
https://www.naturalorganicskincare.com/serum-boosters/argireline-acteyl-hexapeptide-8/
https://www.naturalorganicskincare.com/hyaluronic-acid/
EWG Score
The Skin Deep® ingredient hazard score, from 1 to 10, reflects known and suspected hazards linked to the ingredients.
Learn more
→
Leuconostoc/Radish Root

Origin:
How long will one bottle last?
Depending on how much product is used, one product will last for approximately 1-2 months.
How often should I use Hyaluronic Acid Serum?
We advise using this product twice daily, morning and night for the best and fastest results.
Use after cleansing and toning. Apply to face and neck, morning and night, or as needed.
Skin Perfection
628586546684
These statements have not been evaluated by the FDA. This product is not intended to diagnose, treat, cure, or prevent any disease.
Intro music

Slide 1:
Hyaluronic Acid Serum

Slide 2:
Video of woman applying serum.
A Pure Hyaluronic Acid Serum can plump fine lines and wrinkles. It uses naturally occurring glucosamine, an essential amino acid for a smoother, fuller, more youthful appearance.

Slide 3:
Key Ingredients -
Low and High Molecular HA
Hyaluronic Acid

Slide 4:
Benefits of Hyaluronic Acid Serum -
Boost Skin Volume and Fullness
Skin Plumping Gel
Moisture Locking Intense Hydration
Youthfully Smooth Contour
Paraben-Free
Filler-Free

Slide 5:
Skin Perfection Logo

Outro music
INGREDIENTS MATTER.
Hyaluronic acid works wonders by attracting and retaining moisture, resulting in improved skin hydration, plumpness, and diminished fine lines and wrinkles, revealing a more youthful and radiant complexion.
Hyaluronic Acid + Radish Root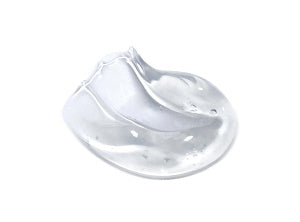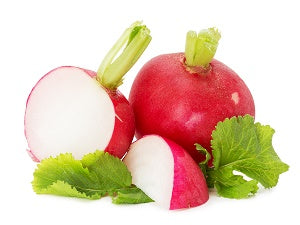 what is the concentration of hyaluronic acid in this product

The Hyaluronic Acid contains 95% HA. The additional 5% is a blend of a preservative and our all-natural antimicrobial Radish Root. There are no fillers added.

Is this serum injectable ? Because I\'m still looking for hyaluronic acid serum for hyaluron pen treatment

Injectable Hyaluronic Acid is only available from a doctor or dermatologist.

Are the ingredients in this product from animal sources?

Yes! Our Hyaluronic Acid is NASHA. NASHA stands for non-animal stabilized Hyaluronic Acid.

Is it possible to formulate this without Geo Gard? It contains Salicylic Acid, which is not considered safe during pregnancy.

Thank you for the suggestion, we will send it to our formulators.

Can you apply your hyaluronic acid serum directly to my skin? Or do I need to first add it to a base?

Yes, our Hyaluronic Acid Serum can be applied directly to your skin.

Can you please tell me the difference between this hyaluronic serum and your hyaluronic plumping gel? This doesn't seem to have any water while the gel does, so I am not sure which to purchase. Thanks!

The Ultra Hyaluronic Acid can be used as a base for making skincare. You can add up to 40% water-based peptides, hydrosols, botanicals, and other anti-aging ingredients without having to add an additional preservative.

Our regular Hyaluronic Acid uses Leucidal Liquid for additional moisturizing properties.

I need to mix 1 ounce of Hyaluronic Acid with Matrixyl, GHK-Cu, and Argireline. Can you assist with this?

Yes, you can easily add Matrixyl, GHK-Cu Powder, and Argireline to 1 ounce of Hyaluronic Acid. 
Here is the recipe and instructions:
1 Ounce Hyaluronic Acid
72 Drops of Matrixyl 3000
.33 grams of GHK-Cu Powder
90 Drops Argireline

Add Matrixyl 3000 and Argireline to the 1 ounce of Hyaluronic Acid. Mix until well blended. Then add the .33 grams of GHK Copper Peptide Powder. Mix again. If the GHK has not dissolved, let set for about 10-15 minutes or until all crystals disappeared. Your formula will turn a shade of blue with the Copper Peptide powder added to it.