PhytoCellTec Malus Domestica - Apple Stem Cells
Green Apple Stem Cells & Phospholipids for Youthful Complexions
---
Apple stem cells help return your complexion to its youthful look, a taut, firm appearance, like a crisp green apple. Add this DIY Serum Booster to your for an effective boost.
Apple Stem Cell Serum Booster
Green Apple Stem Cells reveal youthful-looking skin!
The recommended usage rate is 2-5%
Our PhytoCellTec™ Malus Domestica - Apple Stem Cell Extract comes in a .5-ounce blue glass dropper bottle.
PhytoCellTec™ Malus Domestica is an apple stem cell from the Swiss Alpines that help your skin act and look younger. Apple Stem Cells contain phospholipids that nourish the face while smoothing out the look of fine lines and wrinkles.

Phytocell Tec keeps your skin taut and firm, just like a crisp apple. You can add this serum booster to your existing serum or make your own anti-aging lotions or skincare. See why everyone is raving about this new anti-aging ingredient today!
An apple a day keeps the doctor away, and green apple stem cells can also prevent fine lines and wrinkles! PhytoCellTec™ Malus Domestica is derived from apple stem cells, showing incredible age-defying results when used in serums and lotions.

This natural ingredient softens the appearance of fine lines and wrinkles and helps keep skin firm, taut, and moisturized.
Malus Domestica is not derived from just any apple species, though. It is made up of the stem cells of a rare, green Swiss apple that has the unique ability to stay preserved over long, cold winters in Switzerland.

Applying these apples' stem cells to the face and neck can also conserve your youthful appearance and your skin's healthy look and feel better than stem cells from other apple species.
Not only does Malus Domestica help to restore your skin's firm, youthful appearance, but it's also a UV protectant, as well. Using this serum booster daily can do wonders for your skin, and you can use it in multiple ways.
You can add it to an existing skincare product or include it in the ingredients list for a homemade skincare recipe.
Want to experience the wonders of this fantastic Swiss apple? Purchase a bottle of PhytoCellTec™ Malus Domestica today and use it to boost the effectiveness of your favorite serum or lotion.

Targets:
Malus Domestica gives you age-defying properties at their very best. It specifically targets:
Anti-aging
Anti-wrinkle
Fine lines and wrinkles
Tissue regeneration
UV protectant
The longer you continue using this serum booster – whether with an existing product or as a part of a homemade product – the more results you'll see. Sagging features will seem to bounce back into shape.
The apples of your cheeks will appear fuller and firmer again. Fine lines and wrinkles will diminish and may even disappear entirely.
Add a recommended 2-5% concentration of Malus Domestica to a store-bought lotion, serum, or cream, or add it in the water phase when making a serum or moisturizer at home. Once you've finished using your Malus Domestica bottle, place its cap on tightly and store it in the refrigerator.
Keeping Malus Domestica chilled will help preserve its ingredients and keep them fresh, while the blue-tinted bottle protects them from degradation from exposure to light.
Also Found In:
Among the brand name and designer products you'll find Malus Domestica are:
3Lab "M" Ultimate Lift Cream
Boske Dermaceuticals Molecular Repair
Prana SpaCeuticals Precious Fluids
Juice Beauty Age-Defying Serum With Apple Stem Cells
The least expensive of these three items is $129 for a 50 mL bottle. The most expensive is $280. While these products are undoubtedly useful, most of us do not have that much money to spend on our skincare regimens.

Fortunately, for a small fraction of the cost of even the least expensive of these items, you can purchase a bottle of Malus Domestica and add the right concentration for your skin type and your needs to your favorite lotion or serum.
Adding Malus Domestica to any existing lotion, cream, or serum is simple. Just follow our video on how to add a serum booster to a current skincare product. But if you're feeling a bit more adventurous and want to try homemade skincare recipes with Malus Domestica. You can also add it to our recipe for Beauty Juice. Or any of our other ready-made serums or lotions.

Order a bottle of PhytoCellTec™ Malus Domestica today and get the look and feel of the young, soft, gorgeous skin you've been dreaming of!
EWG Score
The Skin Deep® ingredient hazard score, from 1 to 10, reflects known and suspected hazards linked to the ingredients.
Learn more
→
Malus Domestica Fruit Cell Culture Extract

Origin:
What is Malus Domestica?
Malus Domestica is a type of phospholipid derived from the stem cells of the rare green swiss apple.
What will PhytoCellTec do for my skin?
PhytocellTec will not only help keep your skin looking more firm, taut, and youthful- it will also act as a UV protectant!
Does this product need to be refrigerated?
We recommend placing PhytocellTec in your fridge to keep it fresh for the next time you need it.

INCI: Malus Domestica Fruit Cell Culture Extract (and) Xanthan Gum (and) Glycerin (and) Lecithin (and) Phenoxyethanol (and) Water

Recommended Usage Rate: 2-5%

Place in the refrigerator upon arrival.

Color: White to yellow

Appearance: Cloudy liquid

Solubility: Water soluble

pH: 5.0-8.0

Scent: Natural scent

Storage: Store in a cool, dry place

Shelf-life: 12 months after opening

Country of Origin: Switzerland

Raw Material: Plant-based

Animal Testing: Cruelty-free

GMO: Non-GMO

Vegan: Yes

CAS: 89957-48-2

HS Code: 3504.00

Apple Stem Cells are phospholipids that stimulate production and keep the cells we have healthy. In addition, they promote the regeneration of complexions while reducing wrinkle depth.

For a 5% concentration of Phytocell Tec in a 1-ounce skincare product, bulk base, or formula, add 45 drops.

For a 2% concentration of Phytocell Tec in a 2-ounce skincare product, bulk base, or formula, add 36 drops.

Phytocell Tec Malus Domestica is a plant-based anti-aging extract used in skin-rejuvenating formulas. It must be used in a ready-made product or homemade DIY recipe and not directly on your skin.

Applications:
Anti-Aging Face Creams
Anti-Aging Serums
Day and Night Moisturizers
Firming Body Lotions
Highly Concentrated Back Bar Facial Treatments
Hyaluronic Facial Serums and Gels
Make-up Including Foundations
Tightening Eye Creams, Eyelash, Eyebrow Formulas, and more!
Do not directly apply to your skin. Instead, this product should be added to a formulation at the recommended usage rate.

For external use only, all products are cosmetic grade.

The Food and Drug Administration has not evaluated the statements contained herein. This product is not intended to diagnose, treat, cure or prevent disease. Always consult with your professional skin care provider.

California Prop 65 Statement: The following statement is made to comply with the California Safe Drinking Water and Toxic Enforcement Act of 1986. This product is unknown to the State of California to cause cancer, birth defects, or other reproductive harm.
Intro music

Slide 1:
Anti-Aging Solutions
Rejuvenate with Youth-Boosting PhytoCellTec™ Malus Domestica

Slide 2:
Boost any skincare product's effectiveness.
Simply add 45 drops of PhytoCellTec™ Malus Domestica to a 1-ounce base, custom formula, or existing product for a 5% concentration.

Slide 3:
Highest Quality Apple Stem Cells Ingredient for Making Skincare
Apple Stem Cells help return your complexion to its youthful look, a taut, firm appearance, like a crisp green apple.

Slide 4:
PhytoCellTec™ Malus Domestica Benefits -
Anti-aging
Anti-wrinkle
Fine lines and wrinkles
Tissue regeneration
UV protectant

Slide 5:
Skin Perfection Logo
Supercharge your skin with the highest quality anti-aging peptides.

Outro music
INGREDIENTS MATTER.
Plant-derived stem cell extract sourced from Swiss apple varieties that helps promote the appearance of youthful skin by protecting and stimulating skin cells, aiding in rejuvenation and improving the overall texture and tone of the skin.
Apple + Soybean Oil + Green Tea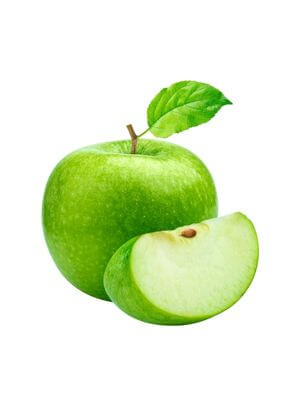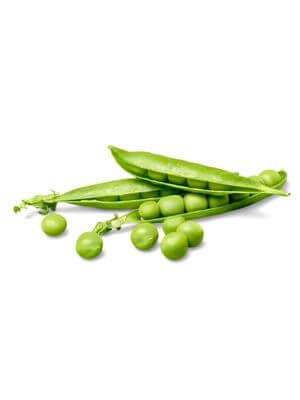 Best product for deep wrinkles and firmer appearance

The Peptide Cocktail has the highest concentration at 99%. It can be found here: https://www.naturalorganicskincare.com/anti-aging-serums/peptide-cocktail-anti-aging-serum/

Is this product made from Uttwiler Spätlauber apples? Thanks very much in advance for a prompt reply, Dr.Macloud

Yes, The apple stem cells are obtained from Uttwiler Spätlauber apples.